UPDATED 7 FEBRUARY 2020: This is the first blog post I've made that integrates content from my Github Gists. If I continue this practice, I believe I will be able to reduce the number of dead links on my website. That would be a major win because Github would allow contributors to revise content I've shared publicly. I also discovered that many feed readers don't show the Gist content inside their services. So if I want to pull more people from a feed and onto a website, I could embed some content as Javascript, while pointing out to readers that the rest of the content could be viewed in the browser version of the website.
I ACCOMPANIED 20 game art designers on a field trip to Microsoft-Europe where they heard academic evangelist Stephen Howell explain how cognitive services will provide the next major leap in mixed reality.
Fifteen years ago, I would have live-blogged this event. Ten years ago, I would have live Tweeted it because all the cool kids tweeted. Five years ago, I started using Instagram stories because our student cohort has migrated there for their primary newsfeeds and that's the primary shared space I used today. I'm also trying to see if some working notes I prepared as a public gist can be embedded into this blog post. If your reader accepts the Github script, you'll see some of the working notes I transcribed during the afternoon session we spent inside One Microsoft Place. If you don't see the "Game Art Design Field Trip" headline below, I recommend you click here to view in your browser.
Before we arrived on the Microsoft campus, I chatted with Liam O'Riordan about the cognification of services he uses on a daily basis. Liam and I used Spreaker Studio to record a conversation on my Note 9 handset in a bus stop along the way to Dublin. The app (iOS and Android) uploads directly to the Emerging Trends podcast and I noticed it appeared on Spotify within 10 minutes of us finishing our conversation.
I expect all 20 students to prepare field trip reports on our long day in Dublin. We visited both Microsoft and 3D Camp. I will review the students' reports inside their Class Notebooks (a One Note service using Office 365) and I expect to see a representative cross-section of their reporting will appear on Github accounts before the middle of February 2020.
In the meantime, I am uploading 20 photos from the day into the Clonmel Digital album we have on Flickr.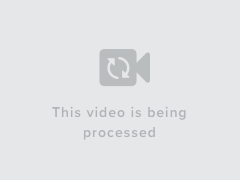 [Bernie Goldbach teaches creative media for business on the Clonmel Digital Campus for the Limerick Institute of Technology.]
Bonus Link: Markdown Guide.