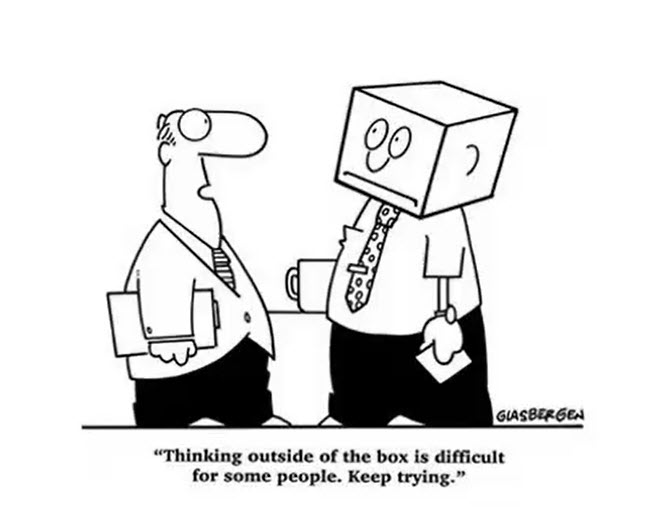 by Bernie Goldbach in Clonmel
I AM CARVING OUT four hours a week to immerse in a short course about Creativity and Critical Thinking. After a few hours in the classroom, I'm starting to think that critical thinking is at odds with creativity.
For the first 12 years after finishing my university education, critical thinking processes help me question, analyze, and evaluating. When working with men in suits, my creativity helped generate clever ideas and explore multiple solutions. But they weren't always welcome.